Dr Paul Jarman
Orthopedic Surgeon
Robotic Knee Surgeon
MBBS, BSc (Med) (Hons1)
MSpMed FRACS FAOrthA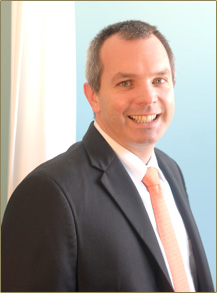 Paul is an Australian trained Orthopaedic surgeon. He moved to the region in 2009. Since then he has been the only consistent Orthopaedic presence in both private and public systems. He has performed more than 5000 orthopaedic procedures in that time.
Following his orthopaedic specialist training, he completed a Fellowship in Sports Orthopaedics through the prestigious Melbourne Orthopaedic Group. He was the inaugural Shoulder Fellow at the University of Western Ontario in Canada, He then completed a Fellowship in Knee surgery at the Mater Hospital in Sydney.
Paul has visited surgeons and undertaken training all over the world and imparts this knowledge locally. He is invited yearly to the Teach the Teachers course in elbow surgery at the Mayo Clinic in Minnesota, USA.
Paul has interests in primary and revision joint surgery of the hip, knee, shoulder and elbow. He practices computer-navigated knee surgery and anterior approach hip surgery, He specialises in sports reconstruction surgery of the shoulder and knee. He has completed a Masters in Sports Medicine. He also performs trauma surgery and arthroscopic and reconstructive surgery of the foot and ankle.
Qualifications
Bachelor of Medicine, Bachelor of Surgery - University of Sydney
Bachelor of Science (Medical) - with Honours
Master of Sports Medicine - University of New South Wales
Fellow of Royal Australian College of Surgeons
Fellow of the Australian Orthopaedic Association
Full Member Shoulder and Elbow Society Australia
Memberships
Australian Medical Association
Shoalhaven Medical Association
Australian Society of Orthopaedic Surgeons
Post-training Fellowships
I have travelled extensively to further my orthopaedic education. Following my orthopaedic training in Australia, I undertook further training in Sports Orthopaedics and Upper Extremity surgery at the Melbourne Orthopaedic Group. I undertook a Fellowship at the Fowler Kennedy Sports Medicine Institute in London Ontario and the Hand and Upper Limb Clinic in London Ontario where i was the inaugural Shoulder Fellow. I also undertook a Fellowship in Knee Surgery at the Mater Hospital in Sydney.
Since then I have continued my education in Orthopaedic Surgery. I regularly travel to meetings in Australia and overseas to keep up to date with the latest techniques and trends in Orthopaedics. I also regularly provide education to nurses and local doctors to update the community.
Research
I have undertaken two research degrees and have had my theses published. My first thesis was involving Molecular Biology. My second was regarding the role of Arthroscopy in rotator cuff repair.
I have presented at numerous meetings in Australia and overseas. I have been published in journals as a result of my research in Australia and overseas. Most recently I was published as a result of research to confirm the safety of my techniques of shoulder surgery.
Current research topics include revision hip surgery, bilateral knee replacement surgery and anaesthetic safety in shoulder surgery.
Sports Medicine
I have received a Masters of Sports Medicine from the University of New South Wales. I have been involved in coverage of Sporting teams both in Australia and overseas over many years. I maintain a strong interest in management of sporting injuries. My aim is to return you to your sport as quickly and best prepared as possible.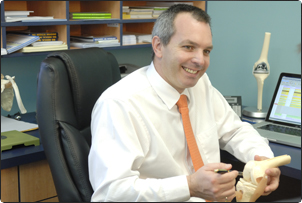 Dr Paul Jarman
20 Shoalhaven Street Nowra NSW 2541